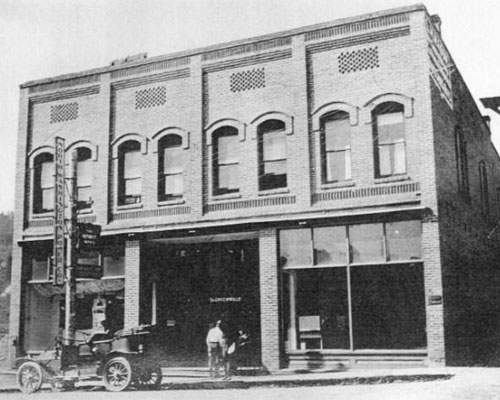 The L.H. Mason Building in 1913. The east side of the building faces Clark Avenue.
Sometime between June of 1899, when fire destroyed the west half of Republic's business district, and 1901, when it appears on an Athletic Club promotional banner as "The only brick block in town.", pioneer dry-goods merchant L.H. Mason constructed an impressive two- story red brick commercial building.
That's a lot of bricks and, since the railroads didn't arrive in Republic until 1902, the only way for Mr. Mason to get enough bricks for a two -story building was to make them locally. He and business partner Ben F. Keck started a brick yard east of Republic where the Swamp Cr. Road meets Highway 20. Their product, a soft, low-fired brick, was not in demand for long because the railroad gave local builders access to better brick in large quantities. The Mason building is the only building in Republic made of locally produced brick. Since transportation of large structural metal components was difficult before rail connection, the Mason building's frame is wood.
At that early stage of the town's development construction of a large brick building made a statement: "This is not just a temporary mining camp, we aspire to be a city." Throughout the city's history Mr. Mason's building has served many commercial purposes and undergone major changes. When cracks in the brick work developed in the 1940s the west wall was stabilized with massive concrete buttresses. In the late 1960s or early 1970s its upper story was removed.
The building's most recent owners, the Anderson families, descendants of pioneer grocer Charles Anderson, have given it to the Ferry County Historical Society. We will use it to make a contemporary statement about civic pride and to interpret our local heritage. Refitting this building for its new role more than a century after its construction will take some time. When finished, it will give the Ferry County Historical Society a place to display a large collection of Ferry County's historic artifacts unavailable for public view for years and a fresh look at Ferry County's past.
Buy a Brick or Donate to assist in renovating the Mason Building >>
The L.H. Mason Building's east side in 2018
L.H. Mason Building Address: 801 S. Clark Avenue, Republic, WA  99166
L.H. Mason Building
Renovation Project Plans
The Historical Society has been notified that its funding request submitted to the Washington State Historical Society's Heritage Capitol Projects Grants Program last spring was included in the State Historical Society's Budget passed by the Legislature and signed by the Governor this spring. This grant funding will allow us to formally begin the building renovation process. We are now in the building development planning stage. This is the what / how should the interior space be best utilized? How should the museum be laid out?
We have been working with "Ernest K. Robeson, Architect" of Spokane and he has prepared these plans as the First Step. He will, after we have made any modifications to the plans, develop the actual building plan to complete the renovation. This is the step that the grant will pay for. Once we have the building plan we can begin the search for additional grant funding to complete the project.
Below the architect's sketches is a comment form where you can send us a message with your feedback!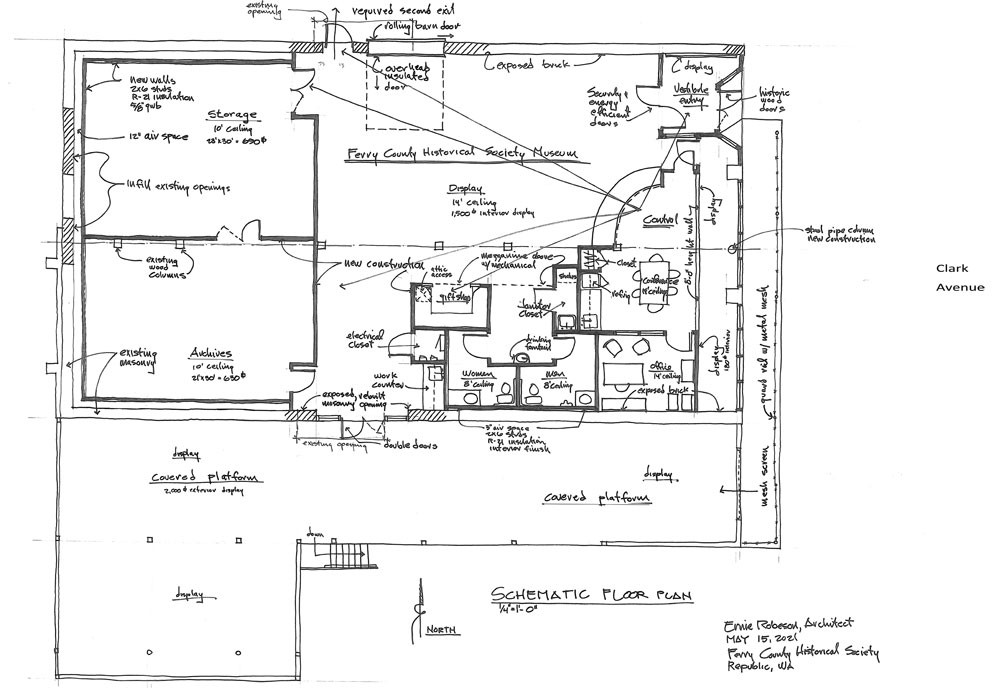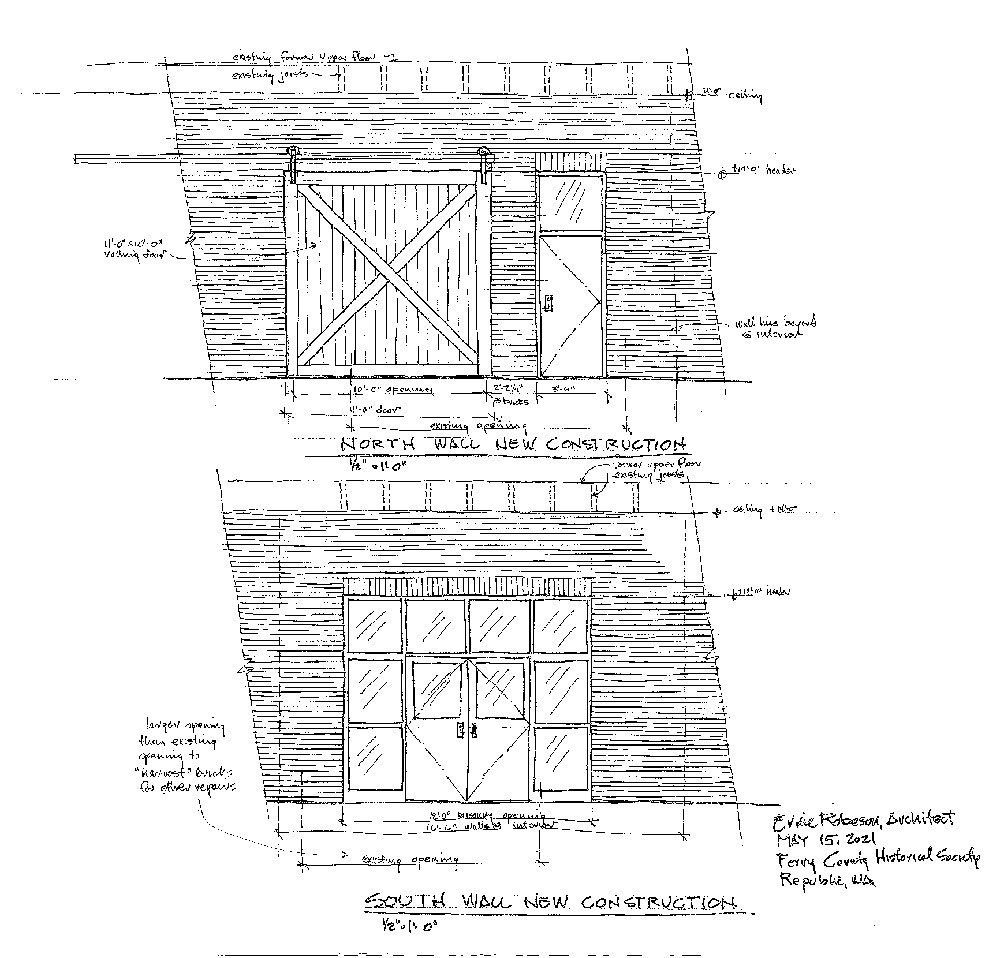 Get IN touch
(509) 775-2605
15-2 N. Kean Street
P.O. Box 287
Republic, WA 99166
Visit Us
We are located across from the city park, next to the Stonerose Interpretive Center.
Museum Hours
Current Hours:
Closed for the Season.
See you next spring!
Support us by Shopping with Amazon!