National Register of Historic Places
Note: The Creaser Hotel is privately owned, so please do not trespass or enter uninvited.
The two-story private home that was once the Creaser Hotel stands on the summit of a ridge in the center of Republic. It was built by pioneer miner Phillip Creaser in 1897, barely a year after this area was opened to non-indigenous people for mining entry and a collection of mining claims on Granite and Eureka creeks became a booming mining camp.
Some sources state that the Creaser was Republic's second building. Judging from early photographs, this probably means that it was the second completely enclosed and roofed building not involving a canvas roof. It was the first frame structure in town and is still a relatively unaltered example of the town's first generation of buildings.
Its association with Phil Creaser adds to its historical significance. He was one of the first prospectors to settle in what is now Republic, having arrived in the bitter winter of 1896. In that year he staked several of the camp's more important claims, among them the Copper Bell, Iron Mask, Lone Pine, Ironclad, last Chance and the particularly rich Jim Blaine and Republic claims, the last of which gave the former Eureka mining camp its present name. He was one of the twenty-four miners who met in the spring of 1896 to organize the Eureka Mining District. It was through Mr. Creaser that the Clark brothers, well-known mining investors, acquired their interest in the Republic, Jim Blaine and other claims. One of the Clark Brothers, Patrick (Patsy) Clark, builder of Spokane's Clark Mansion, served as president of the Republic Gold Mining and Milling Co. and gave his name to Republic's main street.
Phillip Creaser's career as an hotelier was apparently brief, since the hotel changed hands sometime before 1910 and became a private residence of several locally prominent families. Phillip Creaser continued to be active in local mining and civic affairs. A local history published in 1904 (where his surname is given as "Creasor") describes him as "Considered among the most substantial people in this section".
Creaser Hotel Address: 664 Church Lane, Republic, WA 99166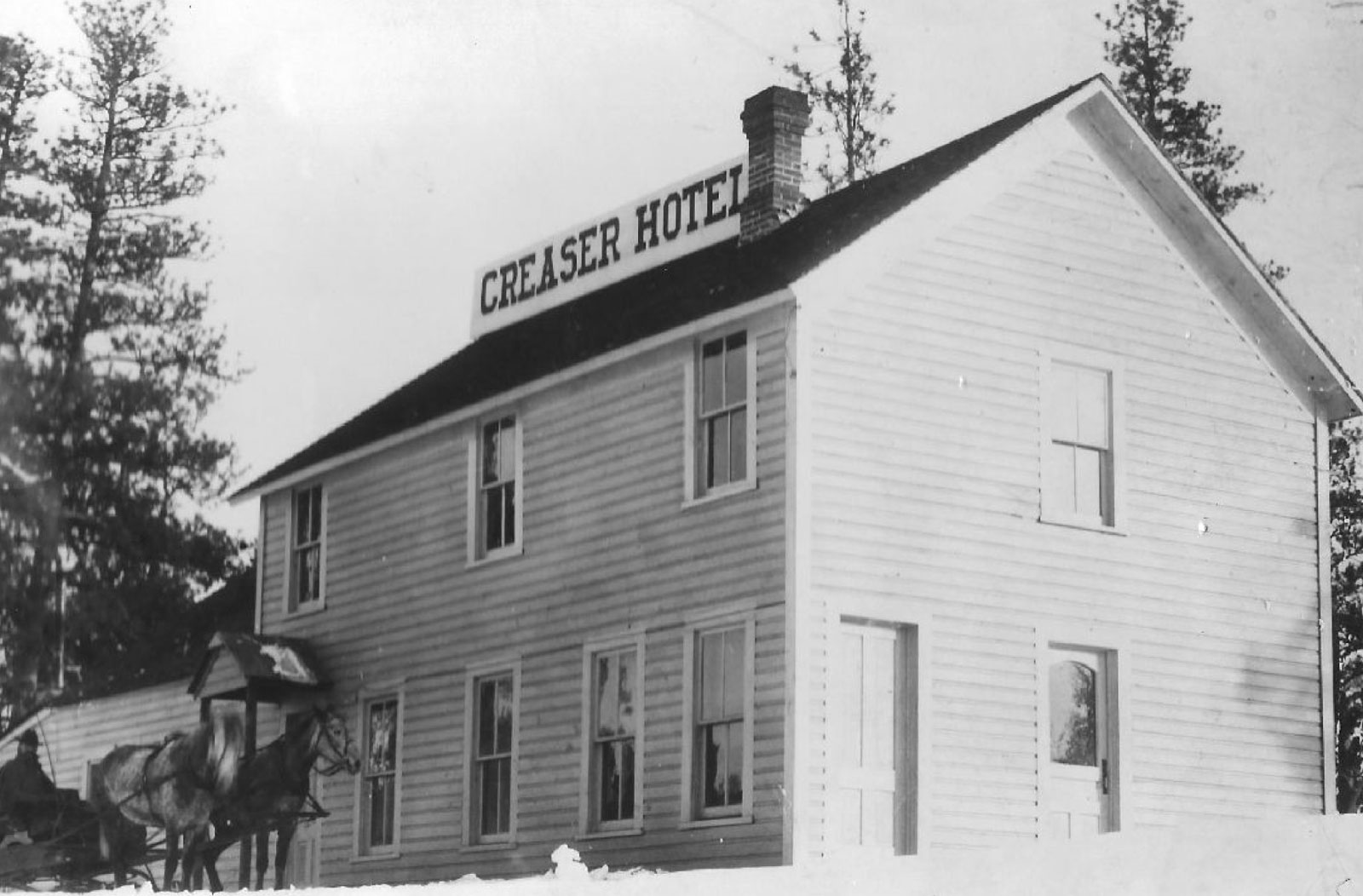 Get IN touch
(509) 775-2605
Visit Us
We are located across from the city park.
15-2 N. Kean Street
P.O. Box 287
Republic, WA 99166
Museum Hours
Memorial Day - Labor Day weekends:
 Museum
 Friday - Monday: 10 a.m. - 2 p.m.
 Slagle House
 2 Saturdays each month: 10 a.m. - 2 p.m.
Contact us with any questions!