National Register of Historic Places
The Old Curlew School is a member of the second generation of Ferry County schools and is considerably more elaborate than its predecessors and most of its contemporaries. Most of these buildings were one and two room log or frame structures, often built by parents and other community members. Nearly all of them have been destroyed or adapted to other uses. The Curlew school, however, was used for various school-related purposes until its sale in 1979.
Unlike most of its fellows, this school was built by professionals. The county Treasurer's warrants that paid for its construction are made out to "W. McNee and W. Bonthron" and a local newspaper states that "McNee and Bonthron, Grand Forks, have the contract". This presents a picture of an American public building being constructed by a Canadian firm. The situation epitomizes the lack of attention paid to the International Boundary by early residents on both sides of the "Line".

Local residents state that, although McNee and Bonthron officially held the contract for school construction, its style and craftsmanship displayed in the building are those of Mr. Angus McDougall, also of Grand Forks, B. C. McDougal and his work were well known locally in the early years of the 20th Century. Although a Canadian citizen, McDougal worked extensively on both sides of the border and at one time owned and interest in a sawmill in Nelson (now Danville) Washington and maintained a residence there. He is known to have built the now-vanished Danville school, very nearly identical to the Curlew School.
Whoever its Canadian creator, the Curlew school stands as a reminder of the free and easy days before Prohibition when crossing the border was almost as easy as crossing the street. Today it serves as the International headquarters of the Altai Skis Company.
Curlew School Address: 1 Old School Road, Curlew, WA 99118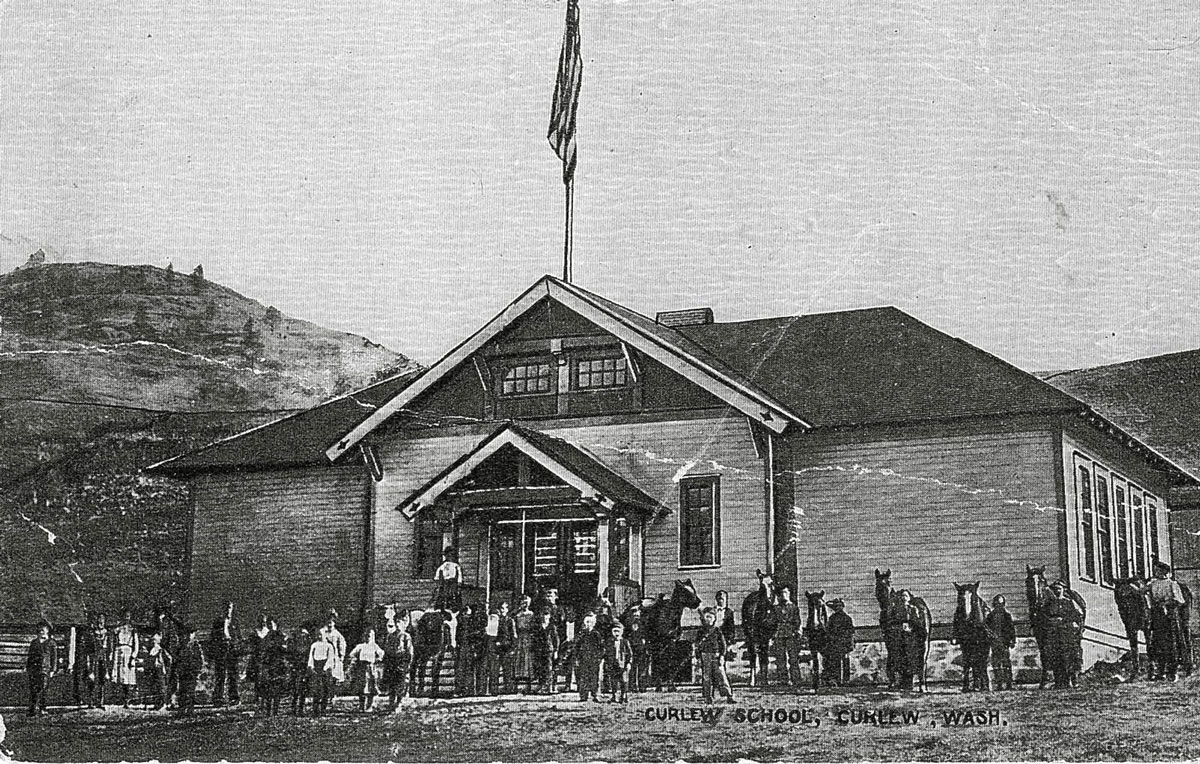 Get IN touch
(509) 775-2605
Visit Us
We are located across from the city park.
15-2 N. Kean Street
P.O. Box 287
Republic, WA 99166
Museum Hours
Memorial Day - Labor Day weekends:
 Museum
 Friday - Monday: 10 a.m. - 2 p.m.
 Slagle House
 2 Saturdays each month: 10 a.m. - 2 p.m.
Contact us with any questions!