Slagle House Schedule
The J.W. and Elizabeth Slagle house in Republic will be open for guided tours on the fourth Saturday of the month from May
through September or by arrangement. To arrange a tour please call Jean Delaney at (509) 207-0070. The J.W. and Elizabeth Slagle House, seen here from the west, is Republic's only National Register property open for public tours.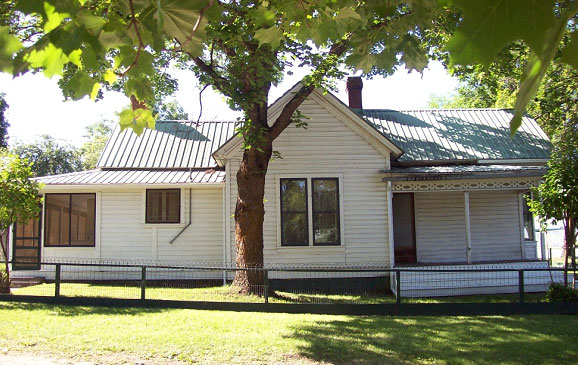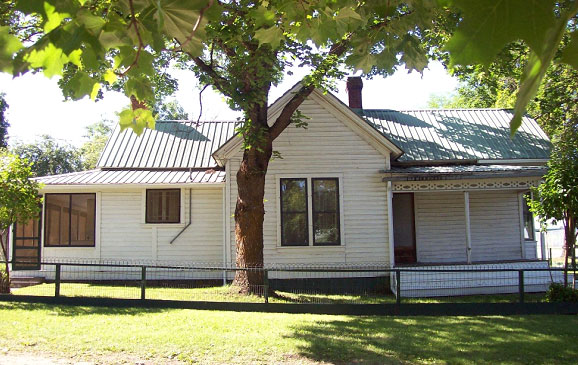 Work Day
There will be a FCHS yard work day at the J.W. and Elizabeth Slagle House on Saturday, June 20th from 10:00 A.M
to 2:00 P.M. All members and other volunteers are welcome. Please remember to bring your gloves.
A New Sign
Ranald MacDonald
The new roadside sign beside the Kettle River Road near Ranald MacDonald's grave is not a replacement for the panels that were removed last year for restoration. It's an enhancement for the original panels and it's providing information while the panels, beautifully restored by artist Charlene Payton-Holt, await installation.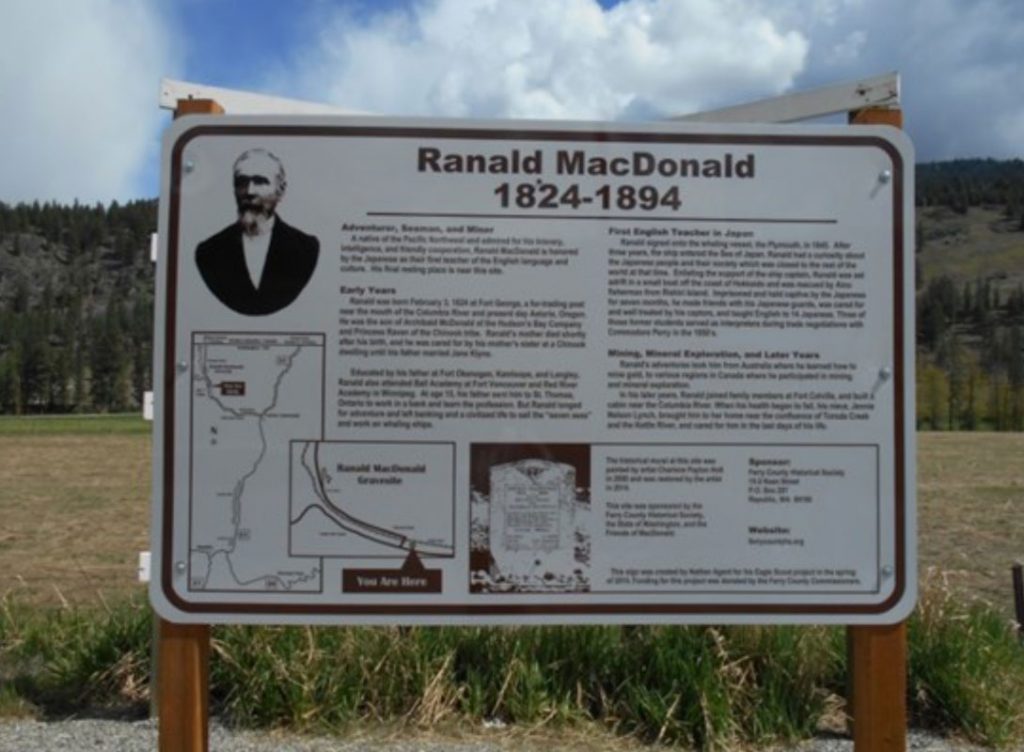 The new and durable sign was produced by Nathan Agent as an Eagle Scout project. Nathan, a Curlew High School student, researched the production and content of the sign, organized and raised funds for its production assisted by a contribution from Kinross. The sign was installed with assistance of the Curlew Job Corps. When the restored panels are replaced they will be sheltered by a roof now being designed for installation by the Job Corps.
Thank you Nathan and Thank You Curlew Job Corps!
Oops!
The last issue's article about the Great Northern Railway Historical Society contained several errors. To begin with an extra zero made its way from notes into the text. The organization has between 23 and 24 hundred members, not 23 to 24 thousand members.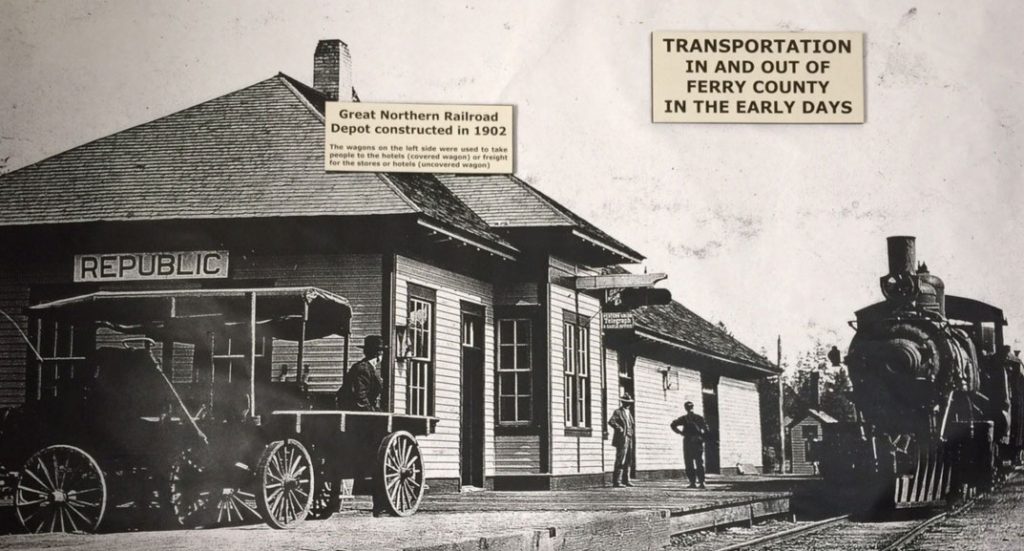 While the article stated that "all the Ferry County buildings and tracks associated with the Great Northern are gone", this is true only of the west half of Ferry County. The track between Laurier and the bridge at Barney's Junction is still traveled by the trains of the Kettle Falls International Railway.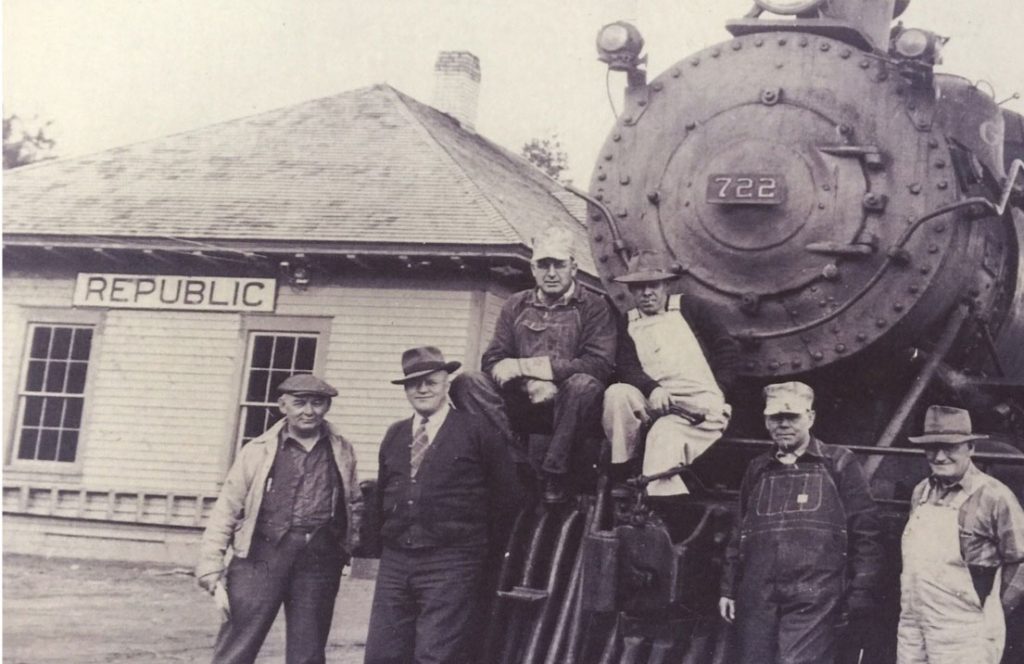 The resources of the GNRHS were listed as including "a traveling model railroad exhibit". While the traveling exhibit exists, as does a larger stationary installation, they belong to the River City Modelers club in Spokane. For more on the club and its activities visit http://www.rivercitymodelers.org/ or (509) 535-3462 .